The Hummingbird Vol. 7 No. 9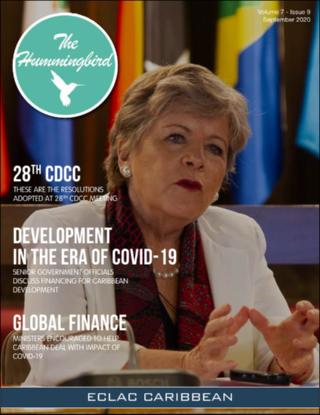 The Hummingbird Vol. 7 No. 9
Physical Description:
18 páginas.
Editorial:
ECLAC, Subregional Headquarters for the Caribbean
Date:
September 2020
Table of contents
At the Caribbean Development Roundtable, ministers advocate for urgent action towards financing for Caribbean development beyond COVID-19. -- Senior Government officials discuss financing for Caribbean development in the era of COVID-19. -- Resolutions adopted at 28th CDCC meeting. -- Global finance ministers encouraged to help Caribbean deal with impact of COVID-19. -- Did you know these facts about Saint Vincent and Grenadines?