Publications List
Showing 1 to 2 of 2 results in 1 pages.
November 2003
|
Describes the Caribbean Trade Statistics Database, explaining the reasons for its creation. Identifies its functions and capabilities. Outlines...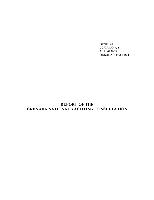 March 2003
|
The Economic Commission for Latin America and the Caribbean (ECLAC); Subregional
Headquarters for the Caribbean embarked on a project "...