Publications List
Showing 1 to 2 of 2 results in 1 pages.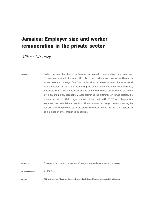 April 2014
|
Evidence suggests that labour markets do not clear as posited by conventional microeconomics. The enduring inter-industry wage differentials (IIWD...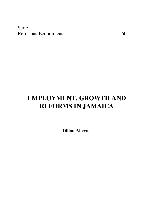 May 2000
|
Executive summary
The main objective of this study on 'Growth and Employment' is to determine the ability of the Jamaican economy...