Publications List
Showing 1 to 2 of 2 results in 1 pages.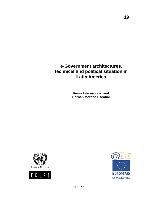 April 2007
|
E-Government architectures started out as management instruments mainly focused on the technical (ICT); side of government. Today, they are...
April 2006
|
El presente informe, preparado a solicitud de la División de Comercio Internacional e Integración de CEPAL, desarrolla el tema de la propiedad...