Publications List
Showing 1 to 2 of 2 results in 1 pages.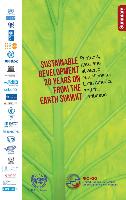 March 2012
|
Este relatório apresenta os avanços e as brechas com relação ao desenvolvimento sustentável desde 1992. Ele descreve uma situação ambiental,...
October 2007
|
La presente publicación es producto de un esfuerzo conjunto de la Secretaría General Iberoamericana (SEGIB) y la Comisión Económica para América...