Publications List
Showing 1 to 2 of 2 results in 1 pages.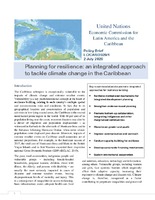 July 2020
|
The Caribbean subregion is exceptionally vulnerable to the impacts of climate change and extreme weather events. Vulnerability is a key...
December 2010
|
This book analyses the development of information societies in the countries of Latin America and the Caribbean, and provides input for public...