Publications List
Showing 1 to 2 of 2 results in 1 pages.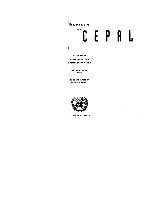 December 1993
|
La industria manufacturera de América Latina ha experimentado diversas transformaciones en los últimos años. Se percibe un desempeño favorable en...
December 1993
|
La construcción de un nuevo orden industrial internacional dominado por un núcleo de grandes empresas transnacionales por lo general dificulta la...